If you often stay in various hotels, there are some secrets you should be familiar with. Hotel staff is doing everything in their power so you don't find out about these things:
1. Check under your bed.
Although many believe that this is a myth, it actually happened. Yes, there may be a body under your bed! This happened in Mexico City, Thailand, Memphis, Miami, and even Kansas City. Suicide, murder, or other assault may happen in the room where you are sleeping.
2. You can lose your room very easily.
What people often don't know is that they can lose their hotel room due to someone who has special status. It's similar to airlines – hotels are doing everything in their power to sell all rooms available, but it may happen that some other, "more important" guest arrives and then you'll lose your room.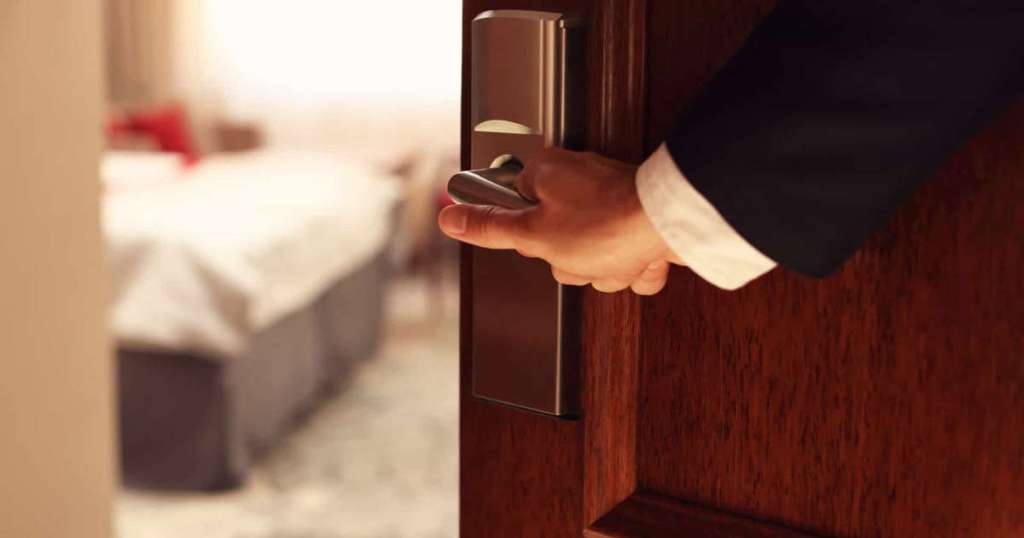 3. Free breakfast.
If you still believe that hotel-free breakfast is truly free, we will have to reassess your beliefs. Usually, everything is already bundled in your hotel room price. So, don't fall into this trap.
4. Drinking glasses are not that clean.
You saw that they are spotless, so they are probably 100% clean, right? Well, not really. Housekeeping staff usually just washes them and dries them with a towel. Maybe it's not a bad idea to bring your own glass after reading this.
5. Restaurant recommendations.
You've arrived at a certain hotel, and then you see that the hotel recommends some other restaurants that are nearby. They are not doing it by accident – usually, they have a deal with them, so it's not an honest recommendation, but it's all about profit and money.
6. Not all rooms are the same.
A lot of times, hotels have different rooms. So, they are not created completely equally. Be sure that you ask more questions before you choose a certain room. Photos you see on the website may not be of your room.
7. Pay-per-view.
Know that hotel knows what you are watching on pay-per-view, so don't believe that it's all private.
8. Secret affair.
If you have a secret affair in the hotel, know that it's not really that secret. Yes, they know when your girlfriend has checked in at the front desk, and yes they may tell your wife that it is 3 a.m. if she asks.

9. Dirty bedding.
The same as for the glasses – the bedding may be very dirty. Yes, they will change the sheets, but what about the mattress? All those bacteria really frighten us.
10. Everything else is actually pretty filthy.
Your TV, desk, phone, or remote controller – maybe it's not a bad idea to take a little bottle of 70% alcohol with you. Spray it all over.
Besides all being mentioned, people also don't know that the drinks in their refrigerators aren't free. They are never free. People who come to the hotel for the first time usually make this mistake. Believe that they will take care that you pay for literally any service you use.
How do you like our tips?
Did you know about them already?
Would you like to add something else to this list?