It's cold outside, and you're probably thinking about creating some new and outstanding outfits for the upcoming winter. Luckily, we will share some of the best tips and tricks with you right here, and prove to you that you CAN look sexy even when the temperatures drop below zero!
Here's how you should dress to impress on cold days:
1. Layers, layers… Layers are great for two reasons: The first one is that you'll feel warmer with a few layers of clothes than with just one big sweatshirt, and the other one is that you'll look stylish and fashionable. So, prepare one plain t-shirt, add a pullover to that style, and at the end – wear a coat! This is also a great outfit if you have to go to work or some formal event.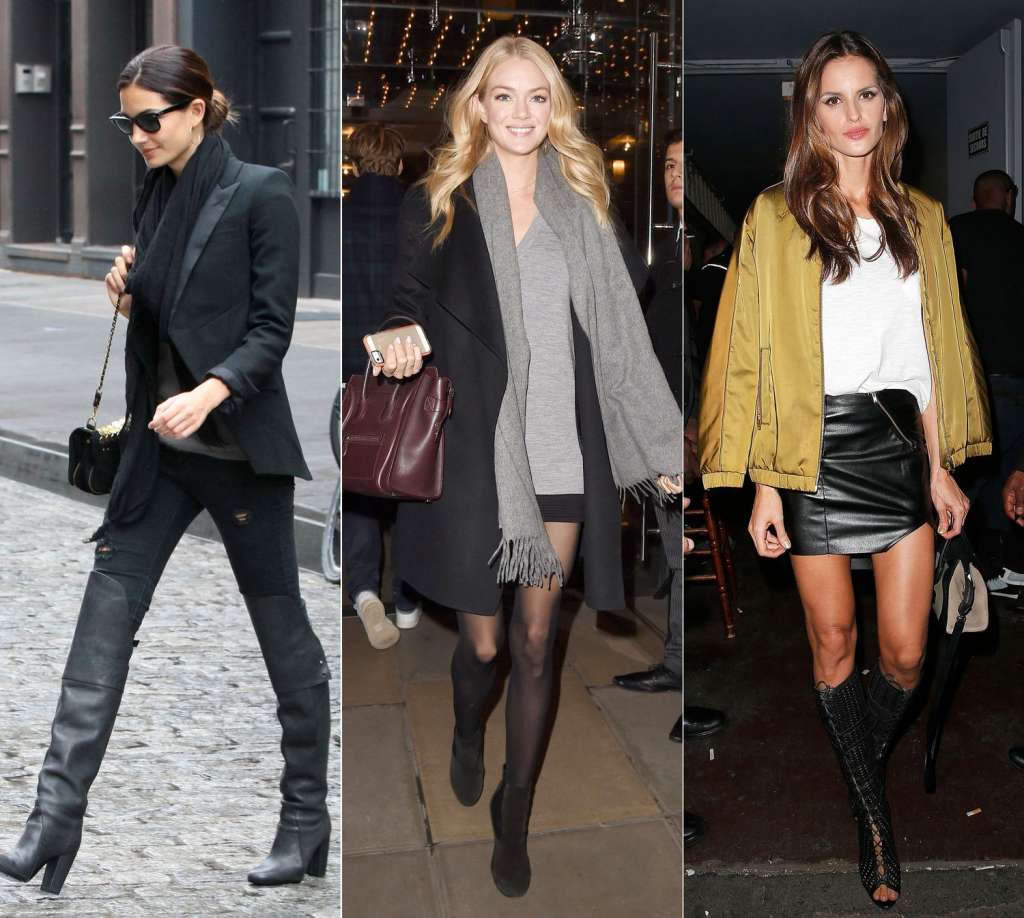 2. Accessories. In Winter, accessories are your best friends when it comes to creating that outstanding and fashionable outfit! What to choose? Scarfs are always a great idea, but be sure to choose ones that come with interesting patterns. Animal print is also very sexy on small clothing items. Belts are great too, and you can even wear different belts on your coat – this way, your waistline will look stunning! Don't forget to add a big ring too, a cap, or a hat.
If you don't wear caps and hats, create some interesting hairstyles and add some hair accessories to them.
3. Bags. Choose a bag that suits your body type. If you are petite, choose small or average-sized bags. If you are tall, you can wear big bags. The best bag for a winter outfit should be in some interesting colors that will draw attention. Our recommendation would be pink, yellow, or mint green. A leather winter bag also looks sexy and stylish and it's suitable for literally any occasion.
4. Makeup. The good thing about the winter months is that you can wear more makeup without looking weird. Choose strong and darker colors of the lipsticks, and try that super-sexy smokey eye makeup! Feel free to wear a foundation as well because it will not only make your skin look perfect, but will also protect it from wind and harsh weather conditions.
5. Shoes. Of course, we cannot forget about shoes! Amazing thing is that you don't have to wear high-heels only to look sexy, but you can also choose over knee boots! This way, you will look sexy, feel warm, and enjoy comfortable footwear – at the same time! Oxford boots are also a perfect choice for office wear. Be sure that you choose them in some interesting color, like mustard. In winter, we usually wear basic outfits, so we must "break" them with a single item and bring some colors. This way, the entire look won't be boring and the shades won't fade into one another.

As you can see, winter outfits are basically all about layers and adding some interesting and special details to your look. Think about that body part you would like to draw attention to. Some ladies claim that painting your nails in some interesting color can transform the entire look!
Do you have your own tips for looking sexy in the winter months?
How do you like our tips and tricks?