We definitely live in terrible and frightening times. You are literally not safe anywhere! Wherever you go, there may be a chance that you get injured, or even killed.
Astroworld Fest went in the same direction. The tragedy went wild. 8 people were killed, hundreds were injured, and 25+ were taken to hospital. Besides that, there were 11 with cardiac arrest!
The demonic world is pretty obvious to see and feel. When you think about the past, you can easily realize that it all started with Tupac's hologram concert.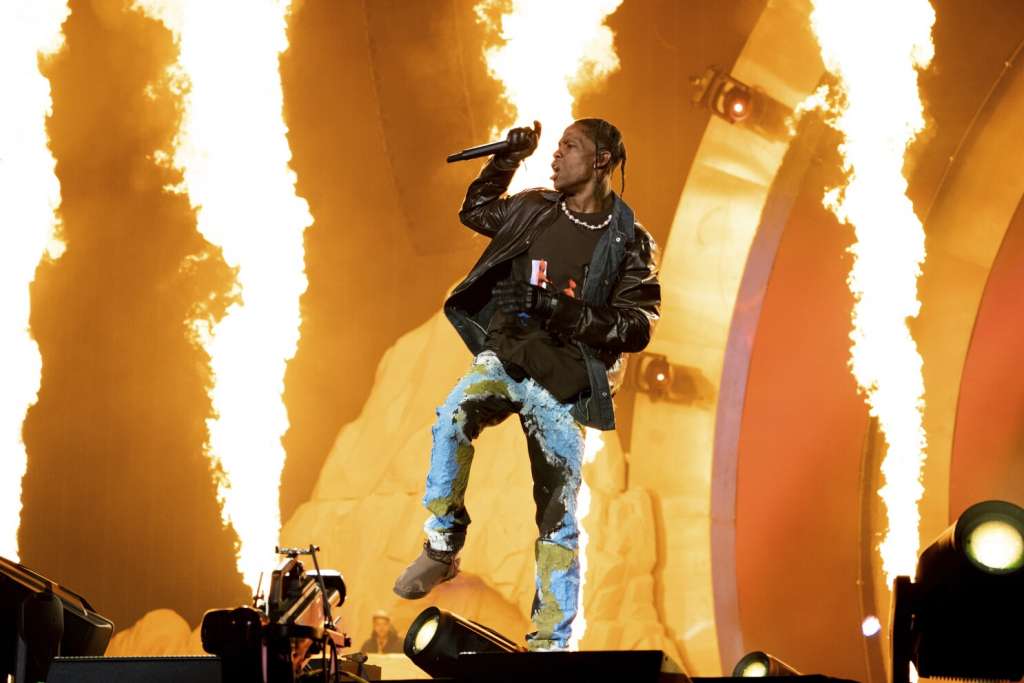 Is this what the world gets when it starts to mess with Babylon musicians? The truth is that music can be satanic, and every single word that is said is 100 times stronger when someone sings it. It can make people go wild and do things that they normally wouldn't do. When it comes to the masses, they especially go wild because people believe that they are strong when being in a group, yet they don't even think about being in the wrong group.
Why don't we think of the group's energy in a positive way? If we would act that way, nothing could stop us from living free and not being slaves of this society as we are today.
Music is so powerful that even the CIA has used it in torture. They have to use it to impetrate people.
Yet, the truth is that no one knows music better than Satan because it is part of Satan's device which leads us away from GOD. Whichever way the world is going, we go in the opposite direction.
Travis Scott looks like he is portraying himself as some idol that people should worship. It's so wrong.
Isaiah 5:20 "Woe unto them that call evil good, and good evil; that put darkness for light, and light for darkness; that put bitter for sweet, and sweet for bitter!"
Where were the parents?! Allowing their children to listen to this evil way before the ritual was sold to them. All of the parents trained their children for this. Why do parents let their minor-age kids attend these drug-filled, profanity-filled concerts? I truly can't understand, it is beyond me. Parents do not let your kids attend these rituals!
Take a look at the flyer for it. All-seeing eye. The phoenix rising and more. In the occult, this is a very popular symbolism. This is what happens when you worship idols – you become a slave to them. These musicians breed chaos & destruction. They're on the fast track to hell & offering free rides unless they repent. This is heartbreaking. Parents lead their children to the slaughter without even knowing it. Parents are not paying attention to what their kids are watching and doing.
What's truly heartbreaking is watching the masses deceived. Look at all the lost souls. They're all in trance.
Be careful what you allow into your life, and as well in your mind. Stop watching their horrible shows on the TV. They just want to make money out of you, and besides that – to make you their fan, or better said – their slave. You can never tell what is real and what is pretend on the TV!
Okay, let's get back to the Astroworld Festival. The whole ritual was planned. Reminds me of Lil Uzi Vert telling his fans he's going to hell and taking his fans with him. This empty vessel filled with demons watched as lifeless bodies were being carried through the crowd and kept singing.
In plain sight, he wore a shirt that shows good people walking through a portal and turning to demons. Not to mention the stage looks like hell and to top the cake he released a song called escape something where he says people die for him to have a chain on his neck. The 'ESCAPE PLAN' music video released via Travis Scott's youtube channel on the day of the festival incident/Kris's birthday also features 6 men in black suits and 6 black dogs surrounding Scott. Like His GF's moms' age of 66. THE 3 EYES ON THE SHIRT ALSO READ 666. THE WAY THE EYEBROWS ARE ALIGNED! The stage literally looks like a portal to hell.
This tragedy is so incredibly sad. The evil in this world is beyond comprehension. This one concert-goer describes it as going to a concert in hell. They couldn't breathe or anything when the flames started. There may be more deaths attributed to this event.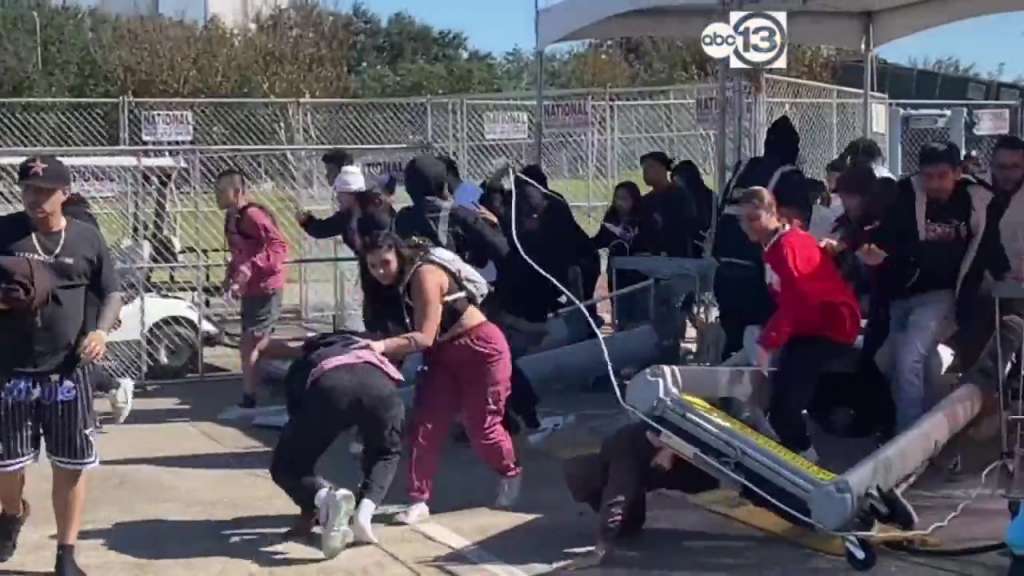 People were saying they all couldn't breathe and people just started having heart attacks and dying. Is that fun to anyone? Sounds like a massive ritual. People don't get it, look at all the blinded zombies that were at this concert. There are so many videos on SM of kids sharing their experiences saying they couldn't breathe before the stampede. 8 people were killed. 25+ taken to hospital, 11 with cardiac arrest. How could anyone not see what's going on?
This was a sacrifice, there are videos of him singing while looking at dead bodies. They did this to simulate hell and to feed demons, that's what happened. Protect yourselves and your children. Isn't it a coincidence that supplies can't be shipped, but c19 is being shipped & fully stocked?
Many people were stabbed in the neck with a substance. People just love their pathetic idol worship. Why are they so weak? Why don't they have the strength to fight for what's good?
Why don't they have so much passion for kind actions? I think this whole world is overshadowed by the Devil's energy, especially affecting those unable or unwilling to really think independently.
The Music Industry Is A Trap. A Trap Will Never Look Like A Trap. Test All Things.
Ephesians 6:12. For our struggle is not against flesh and blood, but against the rulers, against the authorities, against the powers of this dark world, and against the spiritual forces of evil in the heavenly realms.
Have you been shocked by this event?
Do you think it was planned?