Four years since Rihanna's last live performance, and seven years since her last studio album, Rihanna wasted no time making a statement during her return to the stage at Super Bowl halftime show this past weekend. It was clear she was back and better than ever. Her presence after years of pop music absence made an exclamation point unto itself.
Rihanna's Grammy performance:
Rihanna's Grammy performance was a gorgeously ballsy rendition, which saw her command a floating stage perched scarily high above the field and launch into a hard kickoff of her discography with Bitch Better Have My Money. With one sweep over her belly, seemingly announcing her second pregnancy just 9 months after the birth of her son.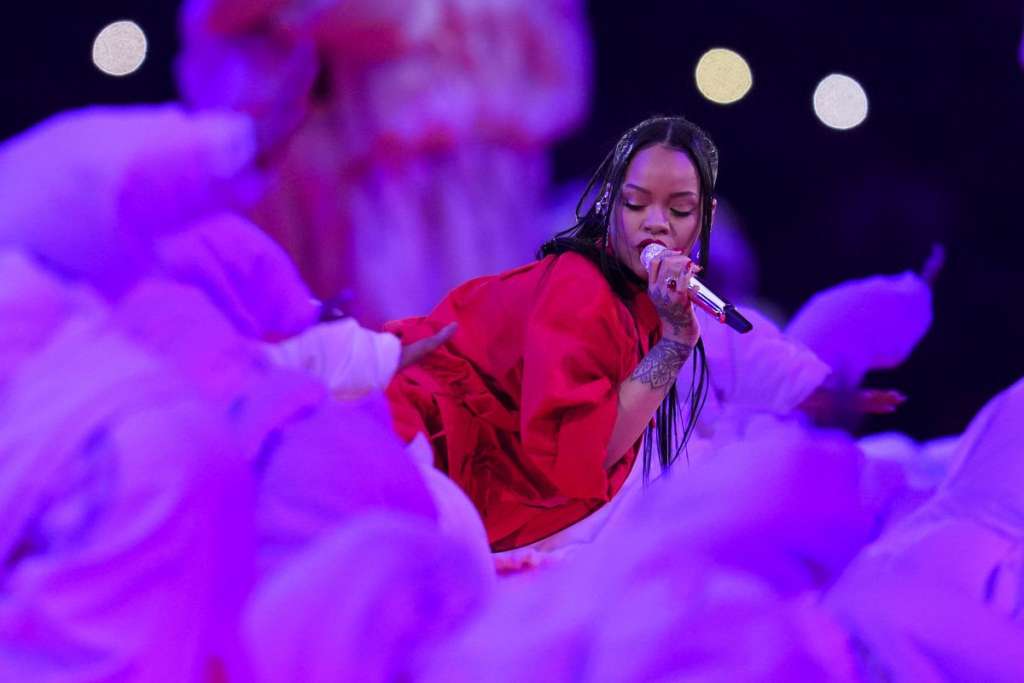 Mega-celebrity:
Rihanna is a mega-celebrity whose charisma and famously relaxed charm (and successful fashion and beauty businesses) have carried her through a long musical hiatus and at times overshadowed her extensive catalog of hits. Her halftime show capitalized on her reputation as being unbothered, effortlessly cool – no musical guest, barely any choreography, no stress or strenuousness, a possible huge pop culture news drop as a casual aside.
At times she seemed a half-beat behind her army of white-clad, hard-elbowed backup dancers. She floated, at certain points literally (and seemingly without fear of heights) above the expectations of an all-gas, no-brakes half-time show, with a detachment that could read as admirable self-possession or as frustrating boredom. By contrast, Beyoncé performed with unbridled athleticism and fierce sensuality in a routine choreographed by Shane Rogers that was highlighted by impeccable dabs to Taylor Swift.
Rihanna delivered a series of musical performances at the 2016 MTV Video Music Awards, which helped the Barbadian singer-songwriter and fashion mogul win that night's Video Vanguard trophy. A series of themed performances demonstrated that she deserved the distinction, putting the singer's musical versatility on display all night, transforming the Madison Square Garden stage into a dancehall club, a lightning-flecked storm cloud, and a beautiful all-white band recital.
From a pop vixen with pop-star dreams and genius sculpting to the woman behind Tidal's struggle for survival and her legal battle for creative control, Rihanna has been an inspiration for every woman who believes in hard work. She's been complex—and courageous—throughout her career, but at its heart is always a message of empowerment. So it came as no surprise that when we sat down with her in New York City last year, we were treated to a lesson in rules-following that also saw her share what she's found most empowering about being a mother over the last three years.
The fashion world has often been a poor marker for music. That is, until Fenty x Puma's Spring 2018 show by Rihanna. This year's show reintroduced us to the live performer by walking us through her back catalog, revealing her sterling hits to be untarnished after a long Fenty Everything retail blitz and highlighting the singer's current commitment to motherhood, unveiling an unexpected baby bump just months after the birth of her first son with A$AP Rocky.
The gig ended with a bang, but the emotional ride was a long one. A full-belt version of Diamonds, sung with a standing mic and dramatic red cape, capped the night; the crowd erupted in knowing cheers and song lyrics that captured a fan's heart.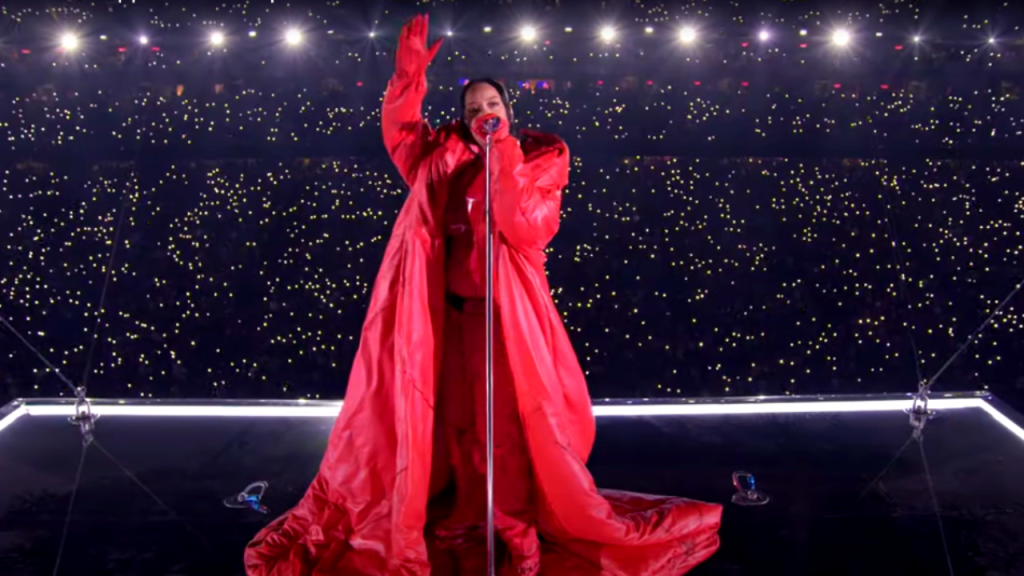 The night's show began with a bang, and it didn't let up from there. Still, Rihanna seemed unbothered, even as the stage was visibly shaking during the final number, and yet still she soldiered on through to the end of her set. It was fitting for a set that relied more on star power than delivery – alone in the sky, with fireworks overhead and surrounded by a sea of cell phone lights, Rihanna was above it all.