Someone asked the world's smartest scientist when the pandemic would be over and the scientist said: "I don't know, I'm not a politician…" This is how this game actually started in the first place, and I am pretty sure that you are aware of it.
Of course, these Governors go out and do the very thing that they told the people not to do – you were capable of seeing that even everywhere over the media.
Do you know why this happens? Because they're reading everything from a script – that's why. Ain't it odd how almost all state governors are following the same procedure in lockstep? They are like copy-paste. Not one stands up for their community and defies the orders. Even each separate country is following the script, not one leader sees through this at all and it is going to upset? Wow, that's just not normal – or as they say: "This is new normal…" There's just one conclusion about this all – We need God more than ever…
Last month Bishop Athanasius Schneider laid out an 'apocalypse' scenario regarding forced global vaccines derived from aborted babies. Bishop Schneider said that there should be a mandatory global vaccine for coronavirus derived from cell lines from aborted babies. Have you read that and understood it? They also say that it's the moment "we will enter into the time of the Apocalypse." Church leaders have approved Catholics to take the vaccine too.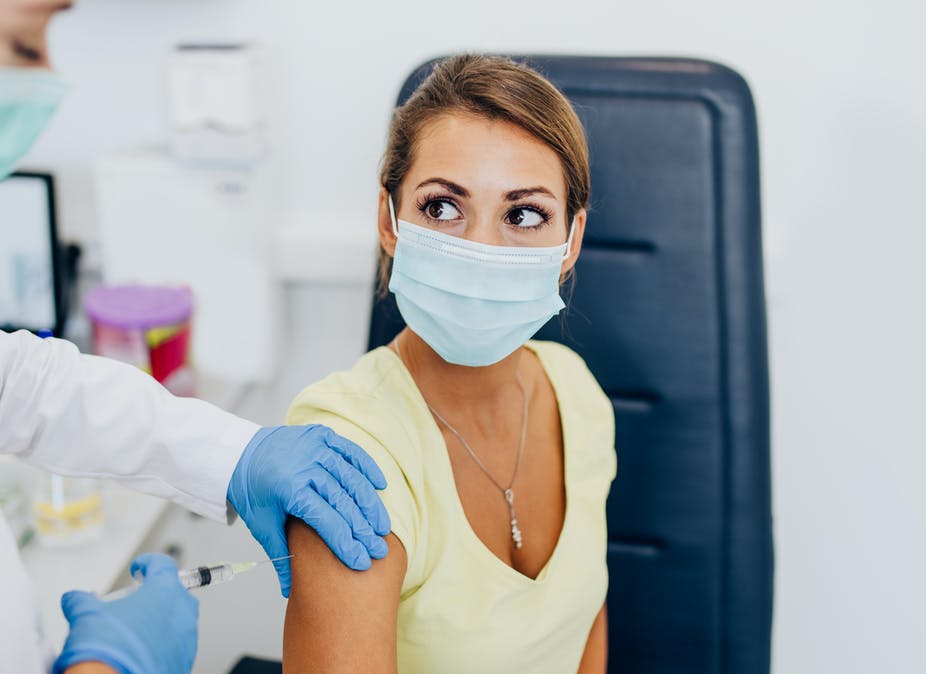 We already believe we are the last generation. All the signs in the Bible are happening now. You are witnessing it.
For example, on 12/2/2020 Former Presidents Obama, Bush, and Clinton volunteered to get the coronavirus vaccine publicly to prove its safety. They have decided to promote public confidence in the vaccine's safety once the US Food and Drug Administration authorizes one…
Besides that, from 12/3/20 many Facebook posts are spreading claims that Pope Francis said getting a COVID-19 vaccine will be required to enter heaven. The posts leave out that they are actually sharing an image and headline from a satire website.
A few days later Dr. Fauci and Dr. Birx said that when the time is right, they want to do what he can to help encourage their fellow citizens to get vaccinated.
Dr. Fauci took the vaccine publicly on 22nd December this year.
On 12/29/20 Kamala the NEW vice president also took the vaccine.
LA begins issuing digital vaccine verification which could be used in the future as a passport to gain access to flight, Venue, stadium, and more other similar things.
By the way, does anybody remember Thalidomide? Yes, way back then, it was approved just because you were able to see someone in a video getting a vaccine. So far as we all know, it could even be saline!
When I just think about it all, Poland has it right. No compliance. They just say – We will NOT take that. And abortion needs to be destroyed. But the majority of sheeple who are unable to think for themselves are messing up for all of us. Covid-19 has a survival rate of 99% so why do we need a vaccine for it?
2020: We resist taking the vaccine. 2021: We will shame each other into taking it.
"If you don't take it you're a super spreader" – they say.
Spain just announced it will write down every person's name who doesn't take the vaccine – just imagine that…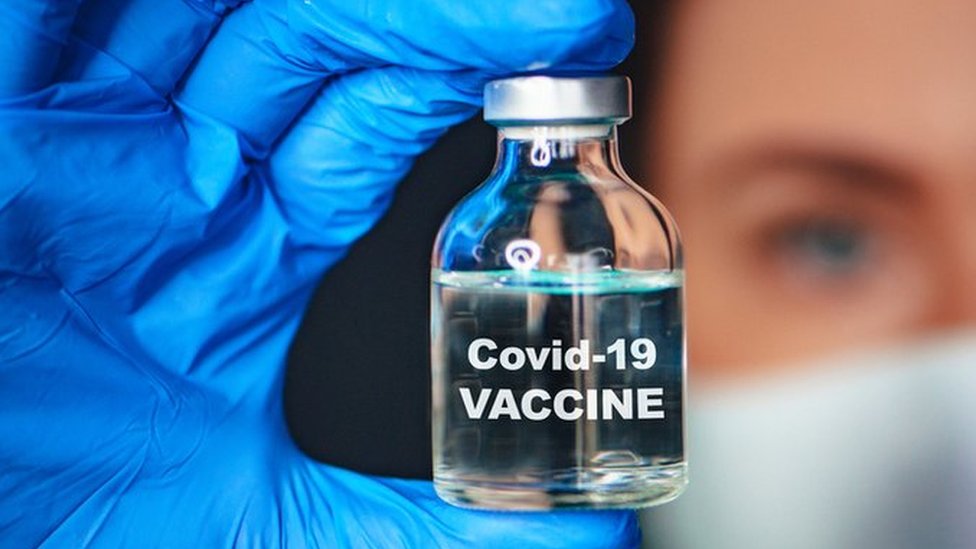 We will soon have to choose sides, that's for sure. No middle ground will be allowed. The church has been compromised and hijacked by Satanists. This vaccine has an enzyme named Luciferase and the patent of this vaccine has 060606 in the end.
"A virus so deadly that you have to do a test to see if you have it… A vaccine so safe you have to be forced to have it."
We live in such a sick and perverse world… All generations are immoral and desperately in need of God in their hearts. Is the "coronavirus" being used to control, oppress, and brainwash the world? Not only is this COVID vaccine made from but is also an RNA/DNA altering vaccine. Tampering with our DNA is dangerous and against God – always keep that in mind.
What you should do then? Eating healthy organic food and healthy fruits and vegetables and good purified water and exercise is the best vaccine. The great deception spoken of in the Bible is now in process. The bible calls this type of "meds" SORCERY!
A true leader has the confidence to stand alone, the courage to make tough decisions, and the compassion to listen to the needs of others. He does not set out to be a leader, but becomes one by the equality of his actions and the integrity of his intent.
– Douglas MacArthur
This agenda/regime has no rulership over us.
Psalms 91:5-7
[5] "Thou shalt not be afraid for the terror by night; nor for the arrow that flieth by day…"
[6 "]Nor for the pestilence that walketh in darkness; nor for the destruction that wasteth at noonday."
[7] "A thousand shall fall at thy side, and ten thousand at thy right hand; but it shall not come to nigh thee."
Isaiah 54: 17 "No weapon formed against you shall prosper, And every tongue which rises against you in judgment You shall condemn."
Do you think people will take the vaccine in the end just to continue their "normal lives"?
What is your personal opinion about this?