Beauty company Coty is buying a 51% stake in Kylie Jenner's cosmetics business for $600 million. Coty's CEO, Pierre Laubies, added: 'We are pleased to welcome Kylie into our organization and family.
Yes, you read it right. The 22-year-old's brand, including Kylie Cosmetics and Kylie Skin, will be controlled by beauty giant Coty. Kylie says she is happy about building the brand into an "international beauty powerhouse."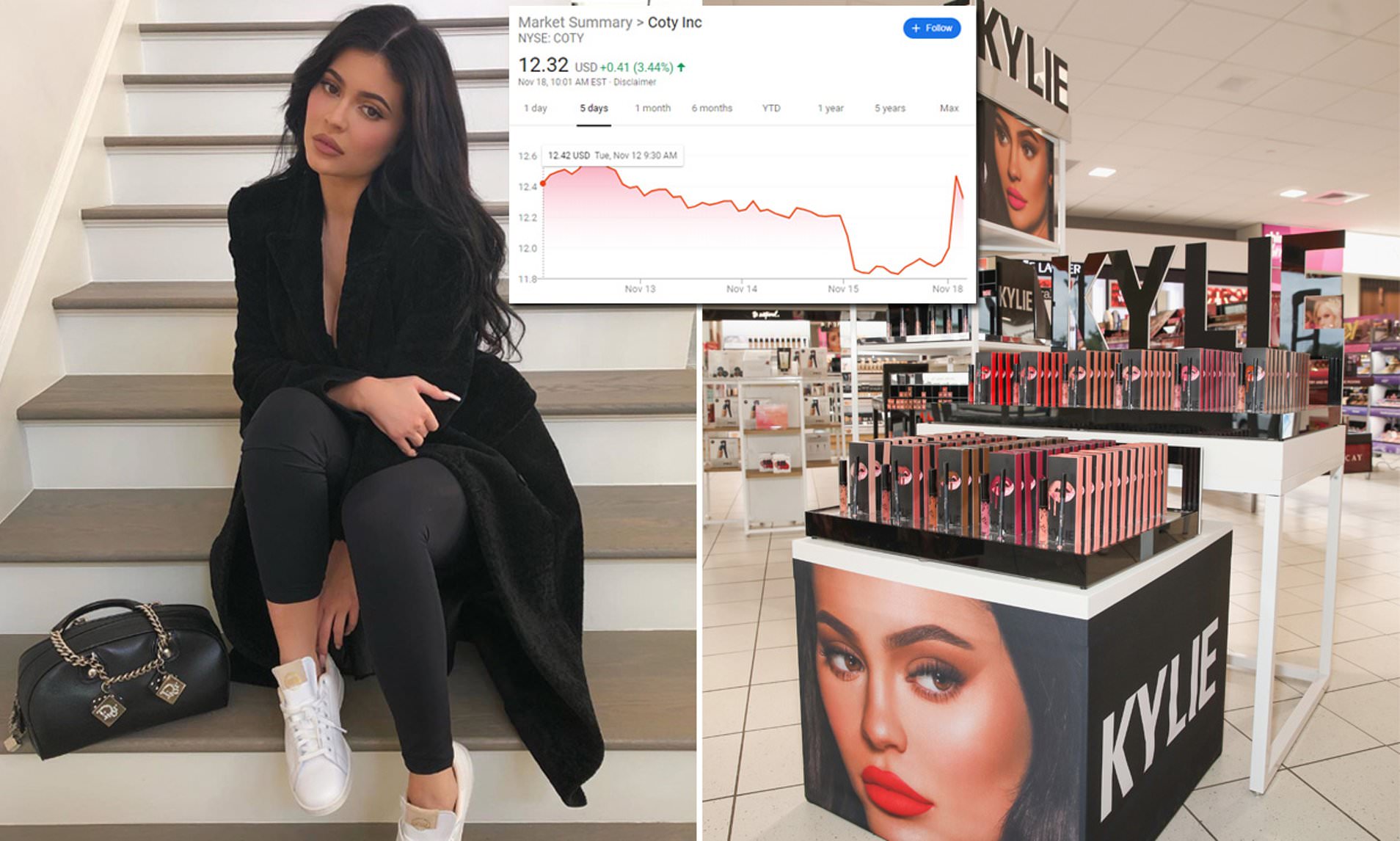 The company plans to launch more new products under the Kylie brand and sell them in more countries around the world. The deal is expected to be completed early next year. Coty's other brands, including Max Factor makeup and Sally Hansen nail polish, have been around for decades.
Kylie Jenner, whom Forbes has described as the youngest "self-made billionaire" will remain the face of both of her brands, Kylie cosmetics, and Kylie Skin. She will keep a 49% stake in Kylie Cosmetics and remain the creative lead on both product development and marketing initiatives.
Last year, Kylie surprised all when Forbes valued her successful cosmetics brand at $1.2 billion. But in September, the Keeping Kylie also admitted being rich has its downsides. She said, 'It's only when we're in a group chat talking about, "We should go on a trip!" And then everyone's like, "Kylie? You goanna pay for it?" Stuff like that.
Kylie, out of all her sisters, is known for her extravagant lifestyle. At 17, she dropped $2.7 million on a mansion in Calabasas, California. Kylie then upgraded to a $13 million mansion in Beverly Hills. She is also not a stranger to amazing and lavish cars. In a 2019 YouTube video, she showed off her Rolls Royce, Mercedes wagon, Range Rover, and at least three Ferraris. Plus, she continually flaunts her immense collection of designer clothes, handbags, jewelry, and shoes on social media and the red carpet.
Jenner founded her cosmetics company in 2015, at age 18, with money she earned from modeling. Jenner's products were only sold online when it was first launched, but last year the brand struck a deal to sell its goods in 1,100 beauty stores. Jenner expanded her empire this year with Kylie Skin, a line of moisturizers, under-eye creams, and facial scrubs.
"Kylie is a modern-day icon," said Peter Harf, Coty's chairman.
Coty said, "Combining Kylie's creative vision and unparalleled consumer interest with Coty's expertise and leadership in prestige beauty products is an exciting next step in our transformation." Coty hopes that the celebrity-backed business can help boost its sales and connect with younger shoppers under 35, a group that traditional makeup brands have struggled to reach.
Kylie said, "I'm excited to partner with Coty to continue to reach even more fans of Kylie Cosmetics and Kylie Skin around the world. This partnership will allow me and my team to stay focused on the creation and development of each product while building the brand into an international beauty powerhouse."
Wendy Nicholson, an analyst at Citi Research, said that the deal could help Coty become a "faster-growing company." But she told a brand attached to a celebrity comes with risks, like the possibility that Jenner's popularity could fade. But, we all are aware of Kylie's popularity. Her online influence is so powerful that she reduced Snapchat's stock market value by $1.3 when she tweeted that she does not use the app anymore. She has more than 151 million followers on her personal Instagram account, as well as 22 million on her Kylie cosmetics account. Kylie has very little marketing costs due to her own social media promotion and relies heavily on her social media presence to market her cosmetics.
For instance, Lady Gaga's Haus Laboratories has already achieved significant success since exclusively partnering with Amazon.
The company has said it will continue to focus on areas of high growth, and Kylie Cosmetics could pave the way.
So, could this be a 'new normal' when it comes to the future of celebrity makeup brands? Maybe, or maybe not! We'll see in the future.
Do you think the merge will be a hit?