Planning to get to the beach this summer? Other than your cute swimsuit, you might be looking for additional approaches to enhancing your beach attire. There are plenty of ways you can still show off your stylish nature while you lounge in the sand. Explore the different types of stylish beach cover-ups that can amplify your fashion sense this summer.
A Lace or Crochet Dress
A beach cover-up dress is one of the most popular ways to wear lace in the summer because the material is airy yet elegant. Crochet dresses are also a common cover-up option for the same reason. Both materials offer a cool texture and design that still manage to give a preview of the stylish swimsuit underneath.
Lace and crochet beach dresses are typically sold in natural colors, making them easy to pair with the rest of your beach attire. You're sure to feel comfortable in one of these breezy and beautiful dresses.
An Oversized Button-Up
The nice part about using an oversized button-up as your cover-up for the beach is that you may already have one at home! You can find a short or long sleeve button-up in nearly any color, print, and fabric, making this a flexible option to match whatever your most comfy in.
Button-ups are a super versatile cover-up. You can play around with having it buttoned or unbuttoned for a suit reveal, tie a little accent knot at the bottom, or opt for tying it around your waist once at the beach—your options are limitless!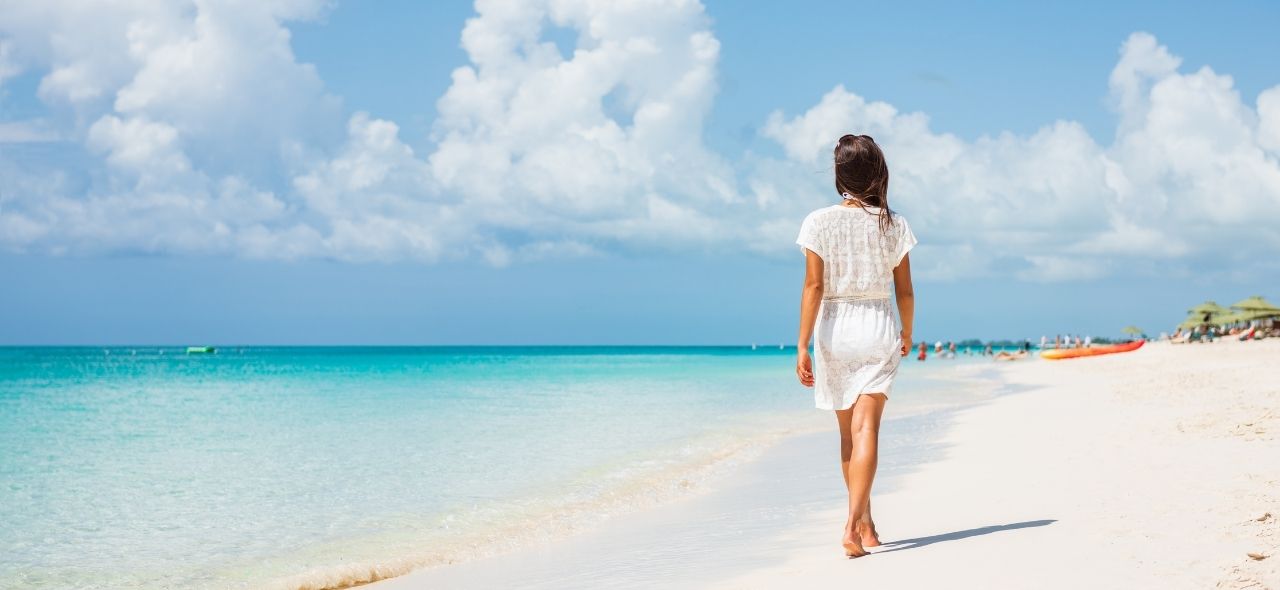 A Comfy Caftan
A caftan is like a robe, dress, and shawl, packed into one clothing item. Caftans are primarily made of thin fabrics, and their light nature makes them another one of the different types of stylish beach cover-ups to add to your summer wardrobe.
Caftans offer a loose silhouette, which is super convenient and comfortable for donning in the sun's heat. Because they have a large canvas, caftans usually have unique patterns and color combinations, so you're sure to find one that suits your beach aesthetic of choice.
Getting the Most Out of Your Cover-Up
With any one of these four cover-up options, you're sure to make a fashion statement at whichever beach you visit this summer. What's nice about these options, too, is that they can be cleverly worked into your everyday summer wear, even on days you're not headed to the beach. With a little layering and accessorizing, your cover-up can be as versatile as you want it to be.