Do you find it a little tough to keep beauty care products right in place? Often we have too many products and are left messy.
Do not presume that you have to always spend an extra fortune to organize your beauty products. You can even organize your beauty products and makeup kits with common household items.
These are all Amazing, time- saving hacks we will share with you!
You can follow these ideas and quickly organize your essential skincare products and makeover kits.
Here we have discussed a few tips to organize your beauty products easily.
Imagine you wake up late and need a quick makeover for an office meeting. We all sometimes face this situation. That moment, if you waste time looking for the right kind of lipstick or eyeshades it will be a blunder.
Before going to the office or party, if you find your beauty products set in one place it will save you time. Your beauty products will remain clean and ready to use.
Kick start today and sort your skincare products more technically.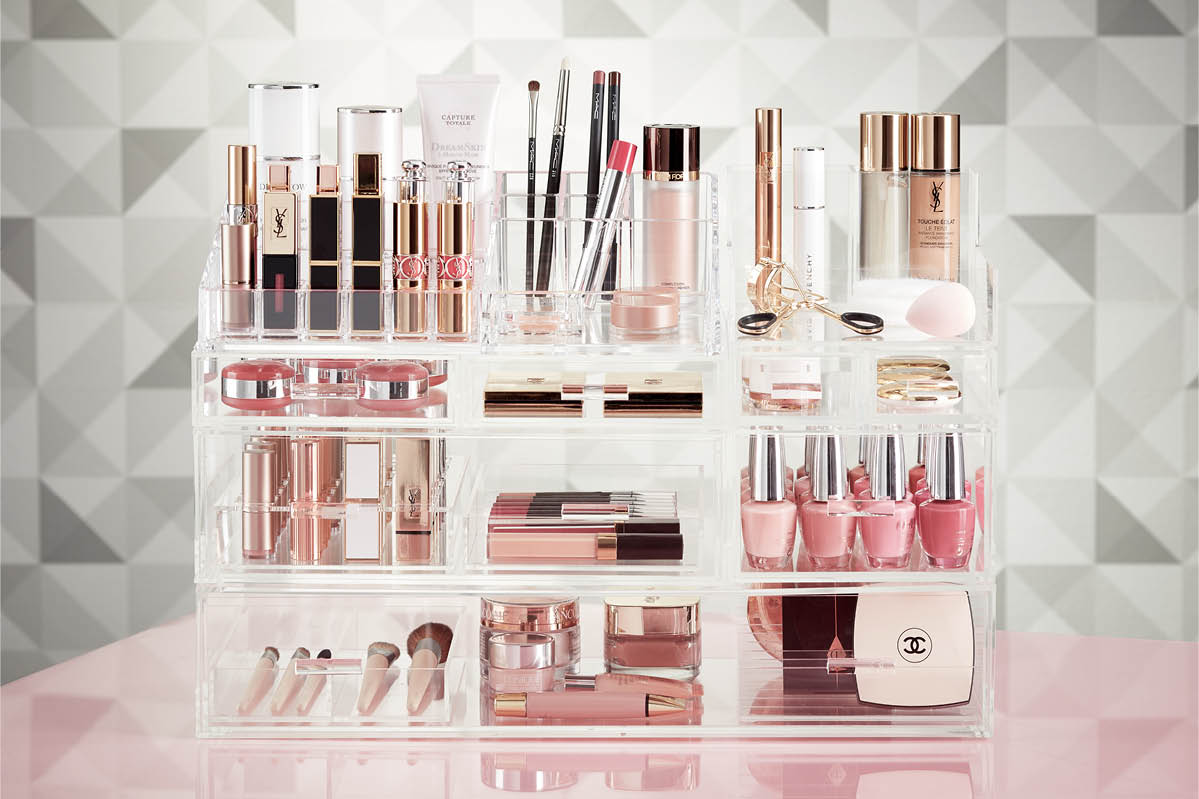 Split your regular used products from occasional ones. You can make a list of them literally.  Then re-organize them by following our tips to organize your beauty products easily. For occasional items, you can opt for cabinets. Also, acrylic boxes, make-up bags, and Vanity.
Do not allow much sunshine wherever you keep your beauty products. Make sure to store them in a cool and dry place.
Organizing regular use of beauty products:
Regularly used products get messy faster than less frequently used products. Try to group similar products in small segments.
Use your washroom countertop wisely. Keep your shower gel and shampoo, face wash in one corner. Use a wooden tray or plastic rack.
If you have more boxes attached to the wall, that's a plus point. Keep your shaving kits and tools inside the box.
If you love to use face masks frequently, keep the mask sheets and tubes in the box too. Fix a place for your regular use of cosmetics and perfumes.  For fragile perfume bottles, you can allocate an individual shelf to the store.
Everyday use deodorant and body mists can be kept on a tabletop. Put your pedicure and manicure kits inside a vanity drawer or cabinet.
Keep your regular use of products easy to find places.  Use acrylic vanity or makeup bags to keep cosmetics.
Managing occasional beauty products:
If you have too many cosmetics and skincare products, make a room for organizing your products. Decorate the room with cabinets and vanities.
Grab a Coffee mug:
Use a coffee mug to keep your Brow contour pencils, Mascara, and other highlighting eye pencils together. Just pick when you need to use it. No need to buy an extra holder. This is a cost-saving hack indeed!
Lipstick organizer:
Put lip colors into a lipstick holder box. This way all the shades will remain perfectly sorted.
Turn up a tray:
Organize all your face serums upon a small size tray. Keep this tray upon a table in your dressing room. You can also dedicate a shelf inside your closet just to keep your beauty products.
Box for Brushes:
I prefer to keep makeup brushes inside a closed box than a brush holder. This way all my brushes stay dust free and clean. Take a box and spread tissue paper on it. Your brush box is ready. Close the lid after keeping the brush inside the box.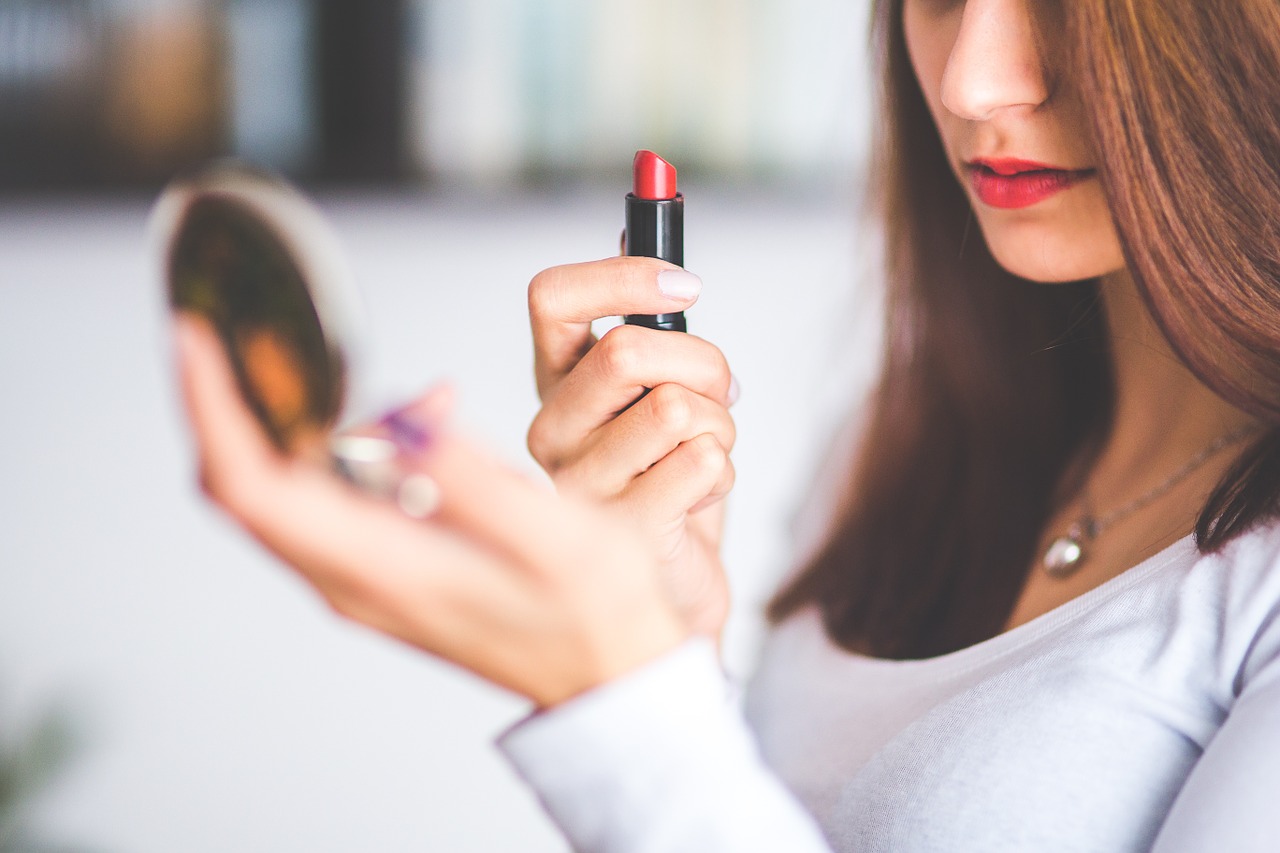 Make-up bags:
Buy a few makeup bags with space for different types of cosmetics. Keep your items accordingly inside the bag.
Acrylic transparent organizer:
Transparent boxes are visible from outside. So, you can always find the right product easily.
Use a cookie jar:
Keep cotton balls and makeup wiping pads into an airtight cookie jar.  This will keep the cotton balls clean.
Organizing while traveling:
During traveling keep your travel kits inside a makeup bag. It will stay intact this way.
Hope you found this article fun and useful. By using simple tips and tricks you can compartmentalize your beauty products. Our Tips to organize your beauty products easily is easy to follow.