Virtual job interviews are one of the most common parts of the hiring process nowadays. If you're in the middle of a job search, planning to switch your job, you'll likely be asked to do your interview virtually. These virtual interviews can take several forms. If you have one coming up, it's better to prepare yourself with all the variables so you can be prepared.
Check out some virtual interview tips to make a lasting impression and a successful interview.
Before the virtual interview
Prepare your environment: If possible, arrange your computer where there's a black wall in the back. If that's not possible, arrange some stuff like bookshelves in the background so it looks you are in a professional setting. Adjust the light in the room. If things appear dark or dim, you may want to bring in an extra lamp to brighten the room.
Check your computer and the internet: Make sure to check the computer or laptop you are going to use. Test the internet connectivity as well as microphone and camera settings to ensure you'll be able to connect on time without any problem. Technical glitches at the time of the interview send the wrong impression.
Do some practice: Practice is always a good option. Take the help of a trusted friend or family member and ask them to run through a mock interview with you using virtual interview technology. In a virtual interview, your friend or family member can tell you whether you are seen and heard properly, how the lighting is, and how you appear on the camera.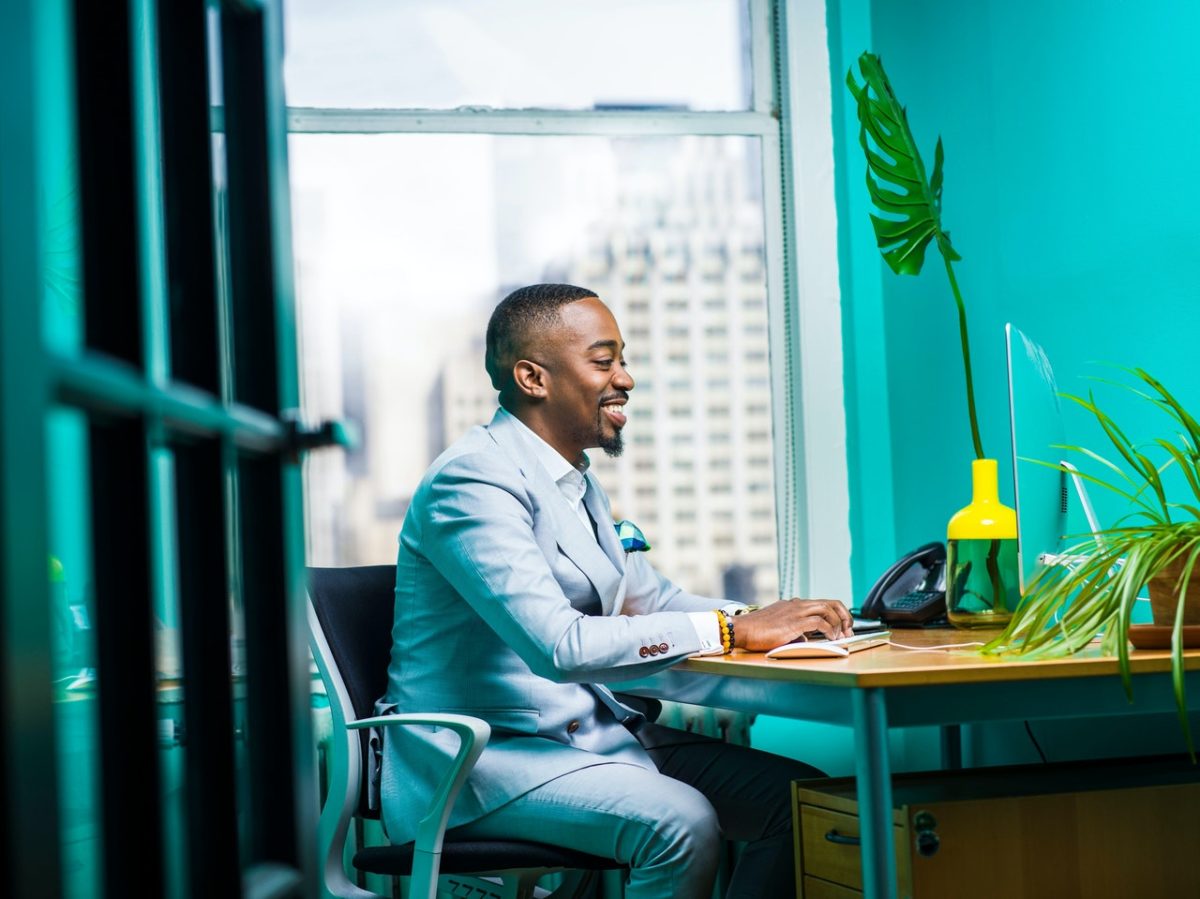 Collect the necessary stuff: Get a notepad and pen/pencil for you to take notes. Have a copy of your resume and any other notes ready for you to reference.
Wear professional clothes: Clothes are one of the important reasons for personality. In the virtual interview, you should dress the same as you would in a face-to-face interview. When an interview takes place from a remote location like home, one should be as ready as one that takes place in an office. For the best look on camera, avoid bright colors and patterns. If you are planning to wear a tie, wear a solid color rather than a patterned one. If possible, avoid wearing bright colors, or remarkable jewelry.
Save yourself from the distraction: The last thing you want in your virtual interview is a distraction. Even a little distraction can break your link and make you uncomfortable. So make sure to check your surroundings. Turn off the television, radio, or any other noise before starting the interview. Also, make sure the pets and children are not around so they don't appear unannounced. Tell your family members about the area for your interview and the timing of the interview.
During the virtual interview 
Be authentic: When interviewing virtually, you have the rare opportunity to speak in a relaxing, familiar environment and show the interviewer who you are and why you're the best person for the job. Recruiters will look for how you express yourself to understand whether you are a good fit for the company. People are usually concerned with how they look in a video interview and often forget to think about how they sound. Focus on how you speak and what you speak.
Focus on your body language: Unfortunately, that firm handshake and typically greet employers with an in-person interview won't translate via video. Instead, convey confidence through your body language. Sit straight, smile, and set the camera at eye level to avoid up or down. As per the research, employers are more likely to remember what you said if you maintain eye contact. So, make sure to focus on the camera. Throughout the interview, keep your mood upbeat and convey optimism with your body language. When you're listening, nod and smile when appropriate to communicate that you're giving them your full attention.
Answer the question asked:
Answer questions asked by the interviewer,  not the questions you wish were asked. The interviewer wants to know you can do the job required, so they ask specific questions. Be ready to answer their questions with confidence.
Signal when your answers are finished: It's helpful for the interviewer if you signal the end of your answer, especially when it's a long one. You can signal with nodding or you can make sure you conclude your answer strongly or ask the interviewer a question.
Let the other person finish speaking: Jumping in with your response too soon can mute the other person's mic and cut them off entirely, making you seem rude even if you didn't intend to be. Make sure to get in the habit of putting yourself while the other person is speaking.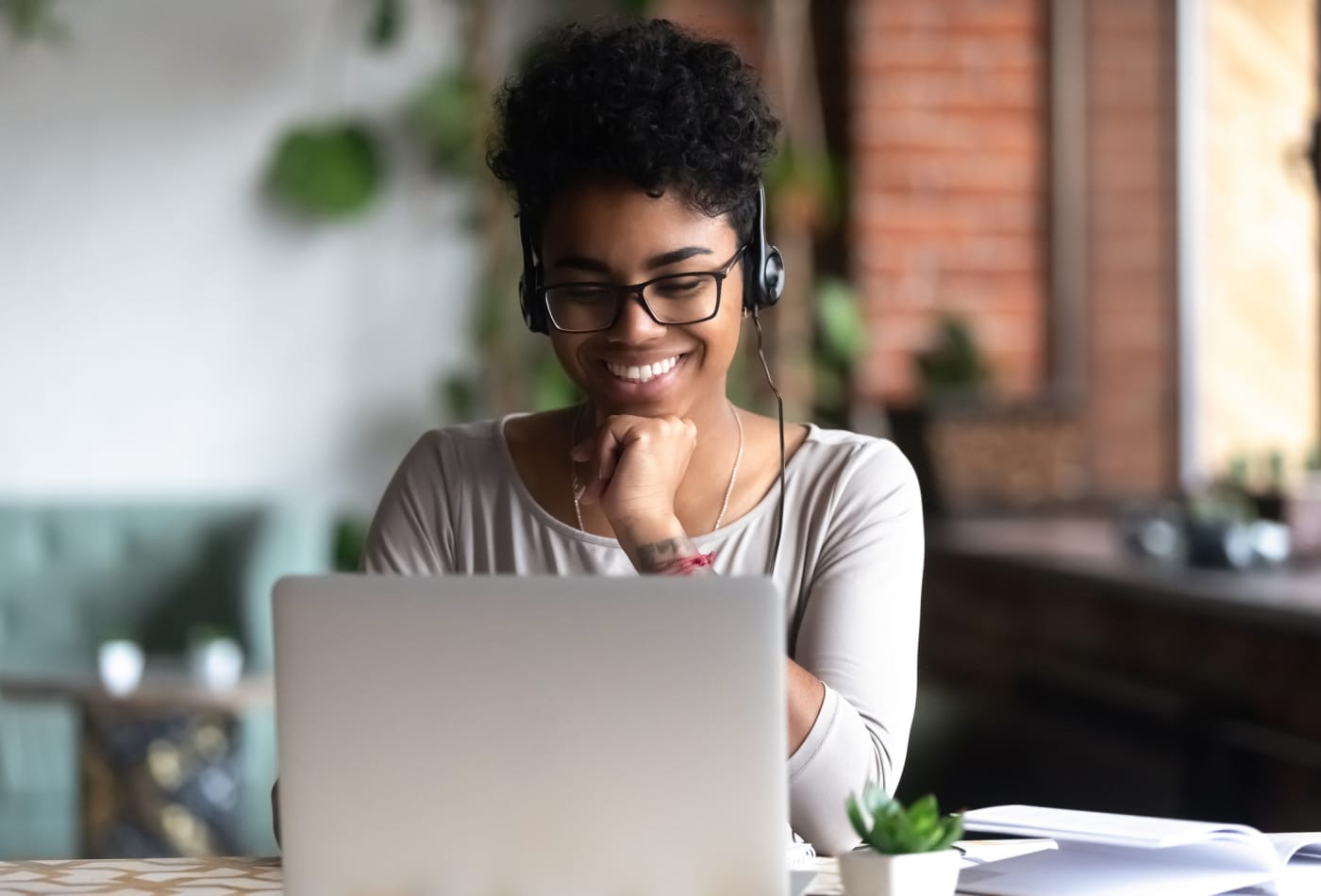 After the virtual interview 
Take follow up: After your interview, plan to send a follow-up. It's always a good practice to send a follow-up email within 24-hour of an interview, thanking the interviewer for their time. That's it.
Good luck with your interview!
Are you ready for your next virtual interview?
Do you know any such useful tips for a virtual interview? Do share it with us in the comment section.