The Chinese communist government is ruling China and taking control of the economics, political, and social life of people. We all know it's horrible. The country is so secretive that we are not aware of many things going on in China. But the surprising thing is that the governments of the west are slowly embracing Chinese ideas. What we have seen in China with that behavior score is coming to take place in Europe and America and it's not a joke.
It's time for the people to wake up.
China has been operating a social score system for a few years now. The Chinese government is punishing people based on social credit score. The situation is so bad that sometimes people have to agree, or their social credit score will drop low. China has always been the template for the NWO. How China exerts force and invasion of privacy to control its 1.5 billion populace is precisely what the elite want to do everywhere. This whole thing is called Communism.
Yes, the credit score system is horrible. We're already over halfway there. This social credit score will be everywhere in 2029. It won't be much longer until our rights are entirely void.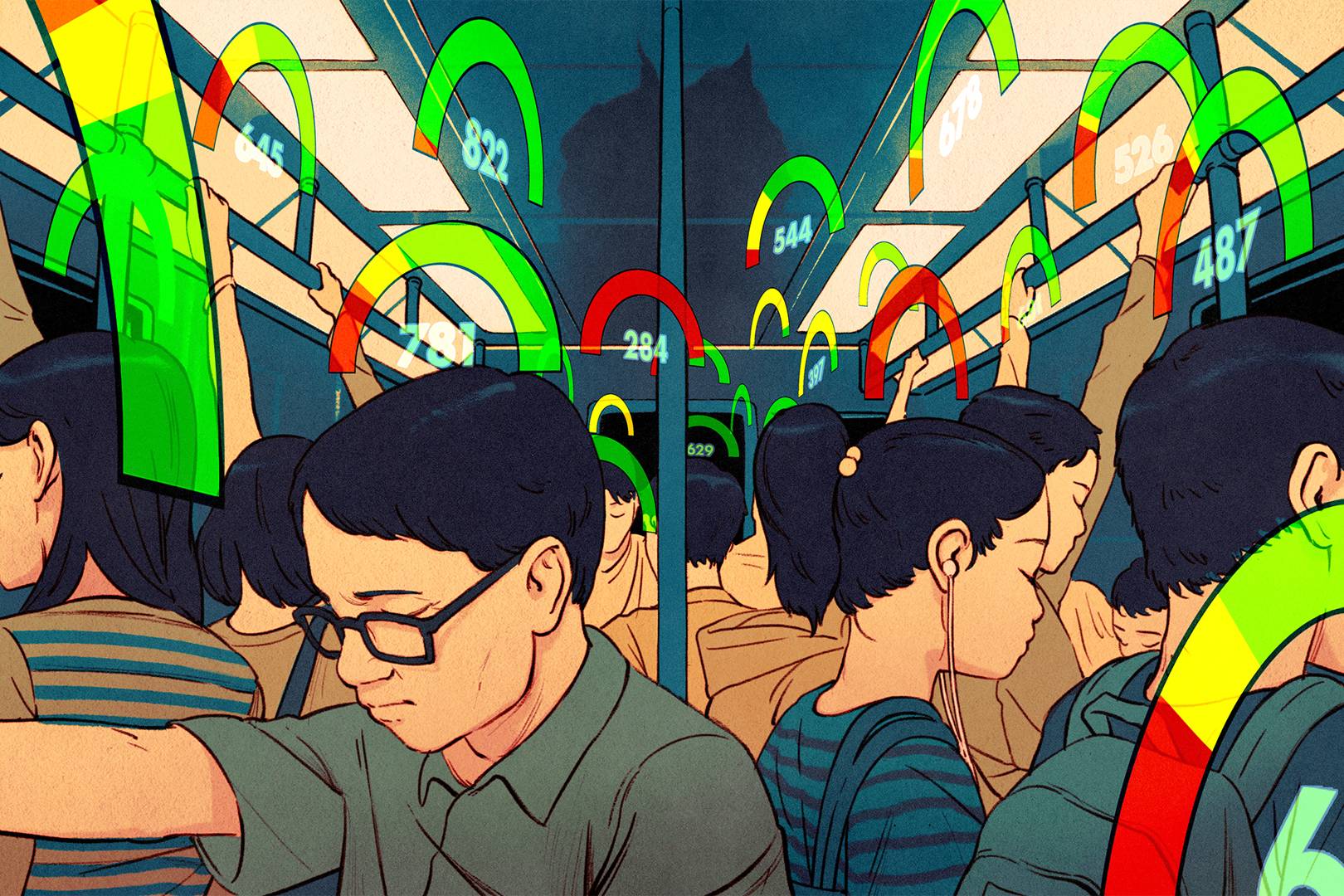 THEY ARE TRACKING YOU ANYWAY WITHOUT YOUR PERMISSION
You might think it's a brave new world we're living in happily. But the happiness will turn into a rage when you read the complete article. Let me explain how we are being conditioned for the Chinese Government style social scoring through Facebook's reaction button and comments. Tik-Tok, the Chinese application is setting everyone up for the point system. Wait, there's more.
Google is tracking us very strongly, and we all know that. FB is following our purchases, and we are aware of that also. But things are now beyond Google and Facebook. They are illegally accessing your phone now.
Australia already has a tracking app. They released an app called "COVID Safe." The news has been long telling us, 2.5 million, already downloaded it while Google Play says it hasn't hit 1 million marks yet. Well, the app has already been hacked by hackers on the dark web. South Korea knows if you have been in 10 feet of a victim and has now for the entire time. Mass surveillance is at high speed in helping stop the spread of the COVID-19 coronavirus. But does that mean people will have to give up their civil liberties? Young drivers in the UK get a score on phones based on their driving. This technocracy is like the Satanic system.
You may wonder why would someone care so much about privacy? Because we don't know who is seeing our data or how they're using it. As per one report, more than fifty million Facebook users data sold to clients, including the Trump campaign. How do you think Facebook became a five-hundred-and-sixty-billion-dollar company? This is just one example. One cannot imagine what can happen with their stolen data. That's why the credit score system is something we can't accept.
We're turning into China, and that's horrible.
This Babylon BS is leading to a very bad Mark of the Beast place. When they get quantum computers perfected enough (they may already have), there will be no hiding anywhere. Most have no idea what these computers mean to the world. This opens up a whole other world where they put up cameras everywhere in cities. If you think about rural areas, well, quantum computers will allow advanced satellites to spy on everyone at every moment anywhere on earth in real-time. They could zoom in to see the hair on a fly's butt.
The problem is our government. These power-hungry democratic governments are acting like gods and going way out of control when it comes to people's freedom and liberty. They all said China mass surveillance was a breach of human rights now they all want to do it. Well, it's up to people to know when to say NO.
Watch the world of quantum computing. The Government, Google, Amazon, Facebook, and other Big Tech, Big Brother entities will be the only ones able to own and control these very expensive computers, which need fancy cooling systems. It'll put an end to privacy and every transaction. Every moment on the planet will be recorded.
Be aware and conscious of you willingly giving your liberty/human rights away. Google is already doing this in the timeline. This honestly reminds me of Black Mirror. Well, if you don't know about Black Mirror, then let me tell you it's a British sci-fi television series that examines the unintended eerie consequences of technologies.
Well, this stuff doesn't scare me more. I'm looking forward to seeing the large number of people who won't take the vaccine. I'm confident that a lot more people then we expect will not take the vaccine.
Those who would trade freedom for safety deserve neither and will have neither.

THE NEW WORLD ORDER IS HERE
Wake up, people. It may never go back to normal. It's the new world order, and it's here to take total control. We are going to live in a new world after this. There will be mass surveillance, loss of civil liberty & rights, no more cash, digital currency, and no privacy at all. May we lose the word "privacy" from our dictionary. It's going to be a 1984 or brave new world. Socialism, aka Communism, is on its way. No wonder why they lock us down. This fake virus is just a tool to take total control of us. This all is only to track and force us to worship the antichrist. This has absolutely nothing to do, making our lives easier.
The whole world is now in the end times. The Signs of What Revelations spoke to us about is, In our face!! The Signs are too huge & obvious to Ignore!! From massive flooding to freaky sights in the sky! This shows how close we are getting to the end time.
I think most of us knew that this was coming. Their plans are in full throttle. The government said it would not be used as a form of identification, but today you can't do anything without it. Today, as soon a child is born, they get one and are tracked for the rest of their lives. So much for your 4th amendment rights.
Enough is enough! It's time to put on safety belts.
Any society that would give up a little liberty to gain a little security will deserve neither and lose both.

– Benjamin Franklin
Are you ready to take stand for yourself? Let me know what you think in the comment box!