Evil can only gain power by suppressing the truth. To remove people from the truth of the bible seems like their core mission. But we all must keep in our minds how the main strength of the truth must never be underestimated. Hollywood and music are doctrines of devils, for example… And barely anyone thinks of that. They even think they have succeeded in wrapping it as a gift.
Do you know how the corrupt politicians, Hollywood actors, musicians, and elites sleep?
Thousands of people go missing in the United States each year and many are never heard from again. According to the National Center for Missing and Exploited Children, roughly 800,000 children are reported missing each year in the United States. Sounds a little bit too much? Think of it this way to realize the whole situation – that's roughly 2,000 per day!
Yes, pedophiles are taking away our children. They are being sold on their rich black market. Powerful people worldwide are buying them as they would buy groceries or anything normal. How awful is that? It makes me sick when I just think of it…
To everyone around the world – we're getting closer and closer to the end. The divide between the sheep and the goat is getting wider every day. Hollywood is run by pedophiles, I bet you've realized that already…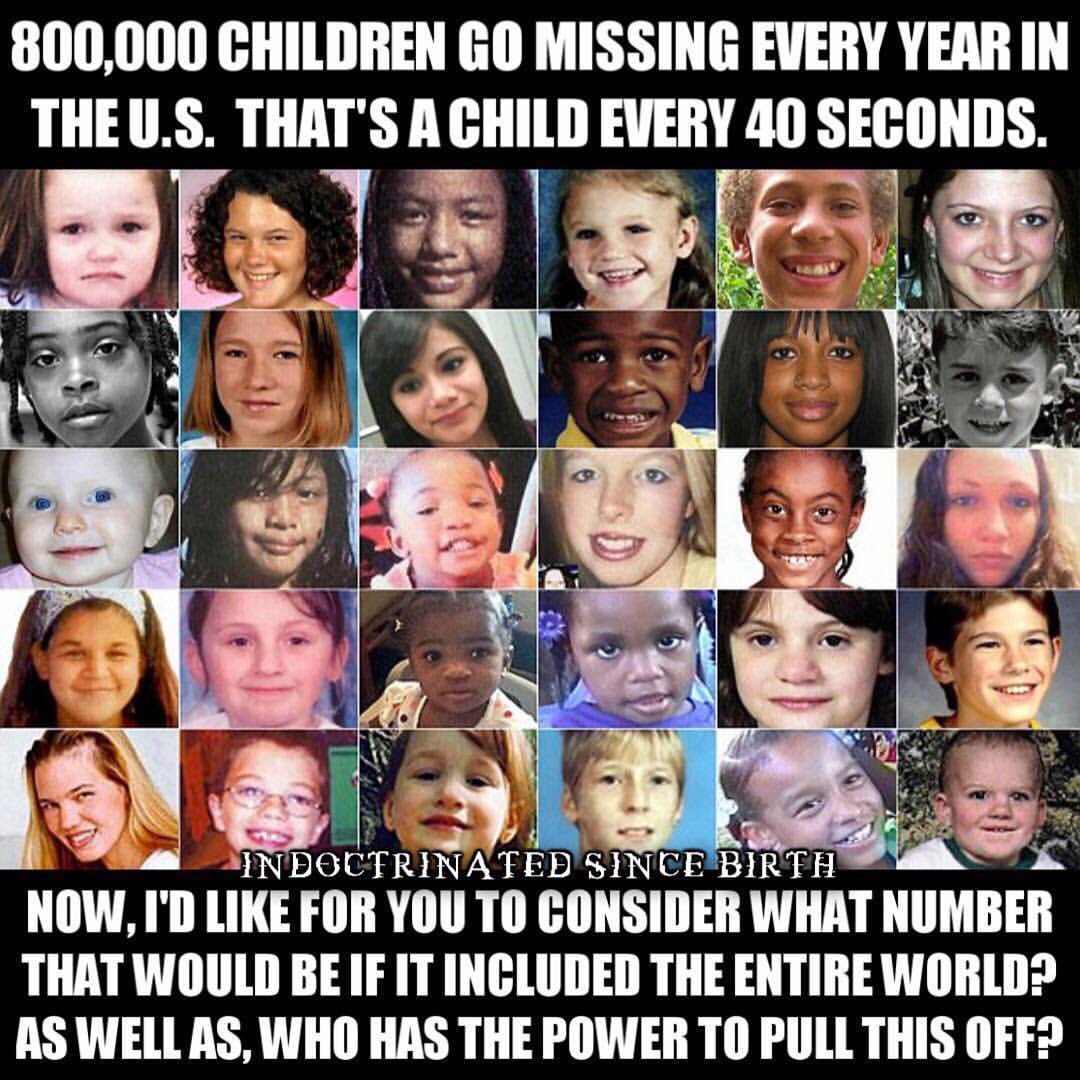 DO NOT let your kids be apart of this industry. Satanists have to reveal who they are! People need to know the truth, even when it is repulsive.
Alex Jones, for example, has been exposing this for years. He's not crazy he's just been attacked. Elites are good at cover-ups but those that are awake and see the world through God's Eyes know better! The Truth will always be brought to light… Keep that in mind, always.
So, does this mean that most of 'civilized' society is dominated by demons and corruption? YES. Unfortunately, we accept this as our new normal now. All the satanist symbolism in Hollywood and the music industry is beautiful and enchanting.
Do people really want to imitate these nasty, wicked people? Unfortunately, there are a lot of them. Yet, the good thing is that so many people are finally waking up! Welcome the great awakening! May the truth be exposed to the masses and the evil goes down in hell. Once and for all…
There is is a constant right going on between Good and Evil. Finally, it is time to pick a side. I hope you pick the right side for the sake of your soul and your beloved people. Praying that these people will repent and turn to God. In the end, GOD WINS! That's the part these evil and Satanic worshippers don't tell you. And why? Because they want you on that side. Because they obviously have a lot of work to do! Just look around yourself, this so-called new society has literally ruined everything! No more values are here to be found.
But God wins at the end… He always wins. Knowing this is what gives me hope and peace during these evil times.

What's done in the dark will come to the light. The greatest trick of the Devil is that he has convinced people that he does not exist. I wonder if this is why Jesus said, "'If anyone causes one of these little ones those who believe in me – to stumble, it would be better for them if a large millstone were hung around their neck and they were thrown into the sea." Mark 9:42
Luke 8:17 "For nothing is hidden that will not be made manifest, nor is anything secret that will not be known and come to light. Nobody is getting away with anything. Those responsible will be held accountable and thrown into Eternal Hell."
Are you feeling lost in this world more often than before?
When will things change for better?