It's here! Finally! We have all been waiting this summer for quite a while. And after all, we've been through, it is finally the time to think about some lighter topics and enjoy life once again!
Here, I will tell you all that you need to know about the newest trends related to summer 2020 beauty & makeup tips!
Get your makeup bag ready because it seems like how it will have to be reorganized a bit!
Powerful eyeliner. We all know that the power of eyeliner is huge, but this summer we will wear it a bit different – white or colorful! Which one will you choose may depend on your choice, but I have some advice. If you have small eyes and want to make them bigger, take the white one. If you have brown eyes, the blue eyeliner will make them even prettier. For the ladies with light blue and green eyes, the best choice would definitely be golden, silver, or violet!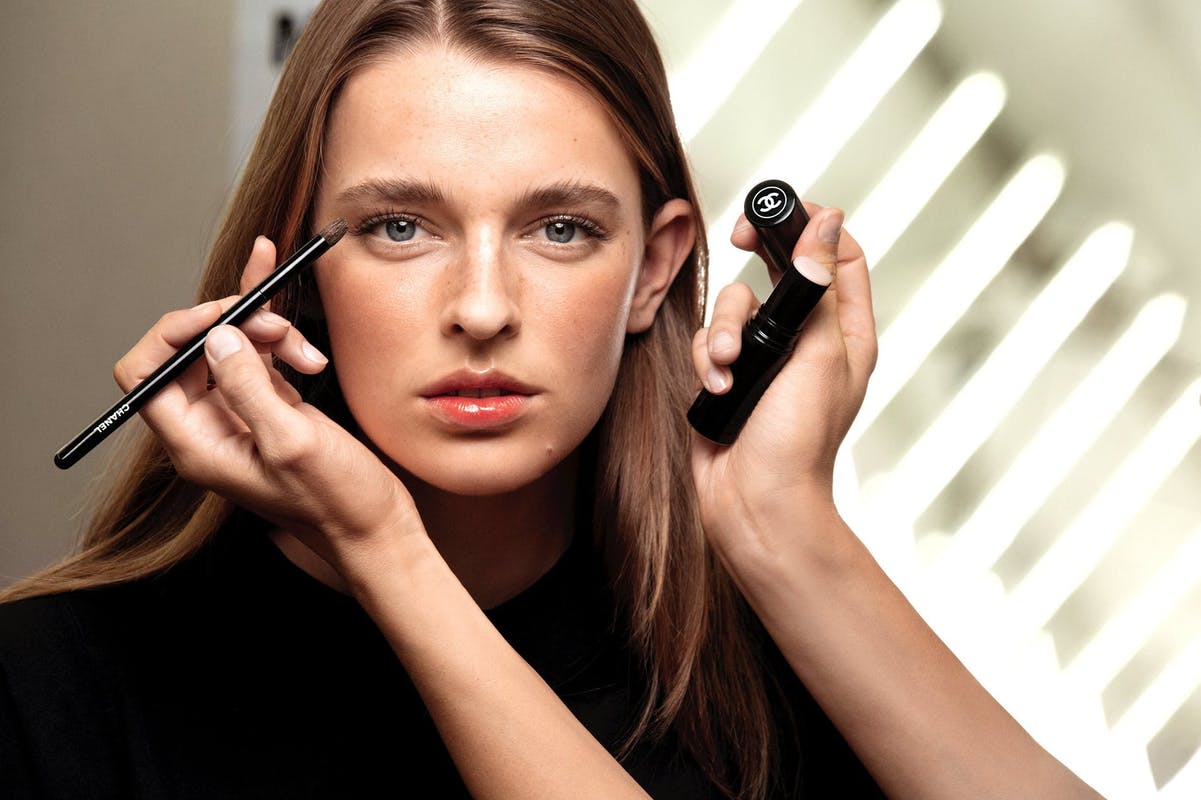 Floating eyeliner will also catch all the attention, so try and experiment. Be brave. Express your freedom and individuality.
Let's get back to nature! When it comes to beauty tips for 2020 summer, we will return to using natural products. The best thing about that is how you already have all the ingredients you need in the kitchen, and besides that – it's cheap and effective! I would highly recommend you to try a body scrub made from coconut oil and sugar. You can also use it for your lips. When it comes to face and hair masks, try with a banana. The other option would be eggs and olive oil for hair, and milk, yogurt, cinnamon, and oats for a face. Get glowing skin naturally! We will love that this summer!
Pink lips
. Barbies are welcome this summer. Choose the right shade of pink lipstick for yourself depending on your skin tone and enjoy all the attention you'll get.
Blue shades. This is definitely a must for 2020 summer. Blue shades remind us of peace, summer, sea, and the sky. Nothing is the limit anymore! Blue eye-shadows are amazing for a night out. It would be best to wear deep blue eye-shadows if you have dark brown eyes, and if you have lighter eyes – try with some blues mixed with green and purple.
Tanned skin, but not fake. Take a break from your favorite bronzer and let the Sunshine kiss your skin. We will love natural looks this summer. Go out, spend some amazing time with your friends, and get tanned skin naturally! That will definitely express your natural beauty in the best possible manner.

Neon & glitter. Just because your skin will look naturally, doesn't mean your eyes have to! Professionals have given us the freedom to experiment with glitter and neon eyeliners, eye pencils, and even eye-shadows! Are you brave enough to try some of that? I'm sure you'll enjoy it! Let's play with colors!
Blush. It can be now over the top! You can put it on any part of your face you like, and models have even tried wearing it on their eyebrows!
Will you try some of these makeup and beauty trends for 2020?
Which one do you like most?